In today's market, getting your app downloaded or bought by your target audience can be a huge obstacle to your success. You are up against over two million competing apps and that doesn't even factor in the marketing efforts of the developers behind the apps. In order to compete, it's vital that you understand how to get your app found in the major app marketplaces.
App store optimization is the process of increasing your app ranking on the app stores, improving targeting to better reach your audience and increasing your overall visibility. Similar to search engine optimization, you want your app listing to appear higher in the app marketplace search listings. Getting listed in the top results not only results in more downloads and sales, but it also gives you credibility.
This is where we come in. We in app store optimization and can help you target potential customers using keyword analysis, competitor research, and description optimization. Using a careful tracking and testing methodology, we'll put you ahead of your competitors in the app store.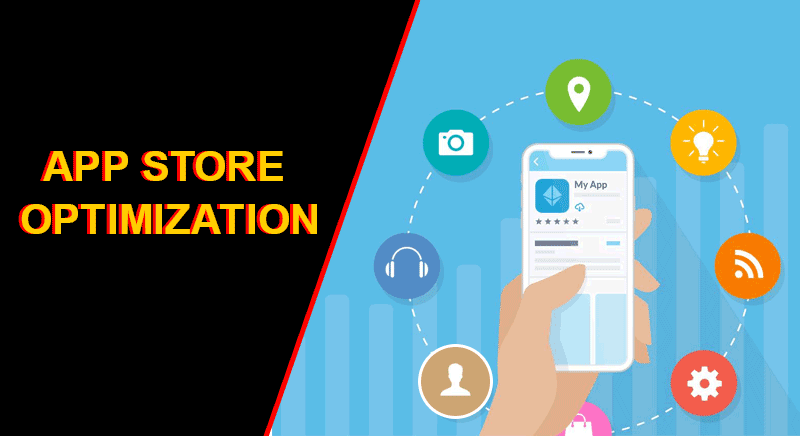 Here are some of the things that we can help you with:
– Optimizing app title and description:
Your title and description is the first thing that potential users see in your listing. That's why it's important that you have a title that draws in users and a description that makes a powerful impact. Choosing the right keywords is also a big part of making your title work.
– Extensive competitive analysis:
We'll give you detailed information on what your competitors are doing to draw in users. This will help you a strong idea of what is working for them while also helping to pinpoint weaknesses in their strategy that you can capitalize on.
– Establishing a brand for your app:
 Having a brand that precedes itself will help you grow the popularity of your app faster than anything else you can imagine. The combination of word of mouth and a positive online reputation can really maximize your marketing and optimization efforts.
Why Choose Our App Store Optimisation?
We have the vast experience to see your project through from start to finish. First of all, we have expertise in SEO and SEM. This means that we can help you use these channels to promote your app through the major search engines.
We not only help with app store optimization service, we also specialize in the development of iOS and Android apps. This means that we can give you valuable advice on improving the design and functionality of your app.
We use the latest tools to analyze, strategize, and monitor your campaigns. We'll know what's going on through every phase of the project and make the necessary adjustments and improvements to deliver you the results you're looking for.
We also supply you with a dedicated account manager. We are serious about customer service and making sure your clients are happy. We make sure our clients have somebody ready to answer all their questions, listen to their suggestions, collaborate with them, and provide them with regular updates.
Getting your app created is just the first step. Let us help give you the visibility and results in your app deserves. Visit us to learn more about what we can do for you.
CONCLUSION:
A good tip to evade negative reviews and ask users to give a 5-star rating is to send constructive and helpful replies to comments from users who have a problem with the app. You should also ask customers, collaborators, subscribers for opinions and reviews and ask for honest feedback immediately after launching your app in the app stores. With the first positive feedback launch, the app ranking will increase rapidly.